"

The human spirit has a great affinity for the dream that leads it effortlessly to enchanted countries"
– Erasme
Our history
Originally, there were two roommates passionate about music, in an apartment in Paris. 
Marius and Victor quickly began to record the artists they liked, as they wanted to do: in sessions fixed on the spot on K7, compilations, splits and vinyls. 
In this creative space between the amps and the K7s pass La Femme, Cléa Vincent, Jacques, Baptiste W. Hamon etc, and many of those who will panic a scene that was awakening then. 
You might as well not just sit around and do that in his living room? Michelle Blades joins the adventure, followed by Laure Briard.Groups travel the kilometres by Volvo, plane and van. Cléa Vincent plays on 4 continents in one year. Dreams come true and meetings multiply with the help of regular releases recorded in the label's studios. 
In the first half of 2019, in three months,Midnight Special Records releases no less than three albums and an EP,this one by the new group of the label Le Groupe Obscur. In parallel they participate in the creation and co-produces the show Sooo Pop with Cléa Vincent and in the organization of the Ostreoidfestival.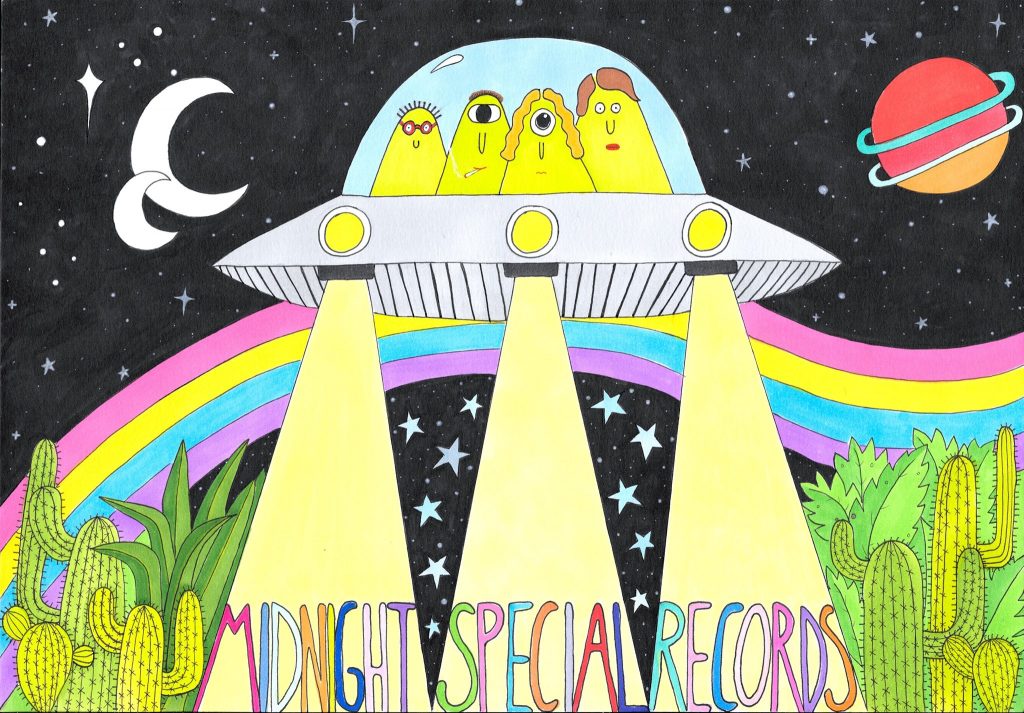 Team
✉ Marius Duflot – Co-founder and sound engineer
✉ Victor Peynichou – Co-founder and A&R
✉ Benoit Luciani – Admin
✉ Adèle Gaucher – Communication, production